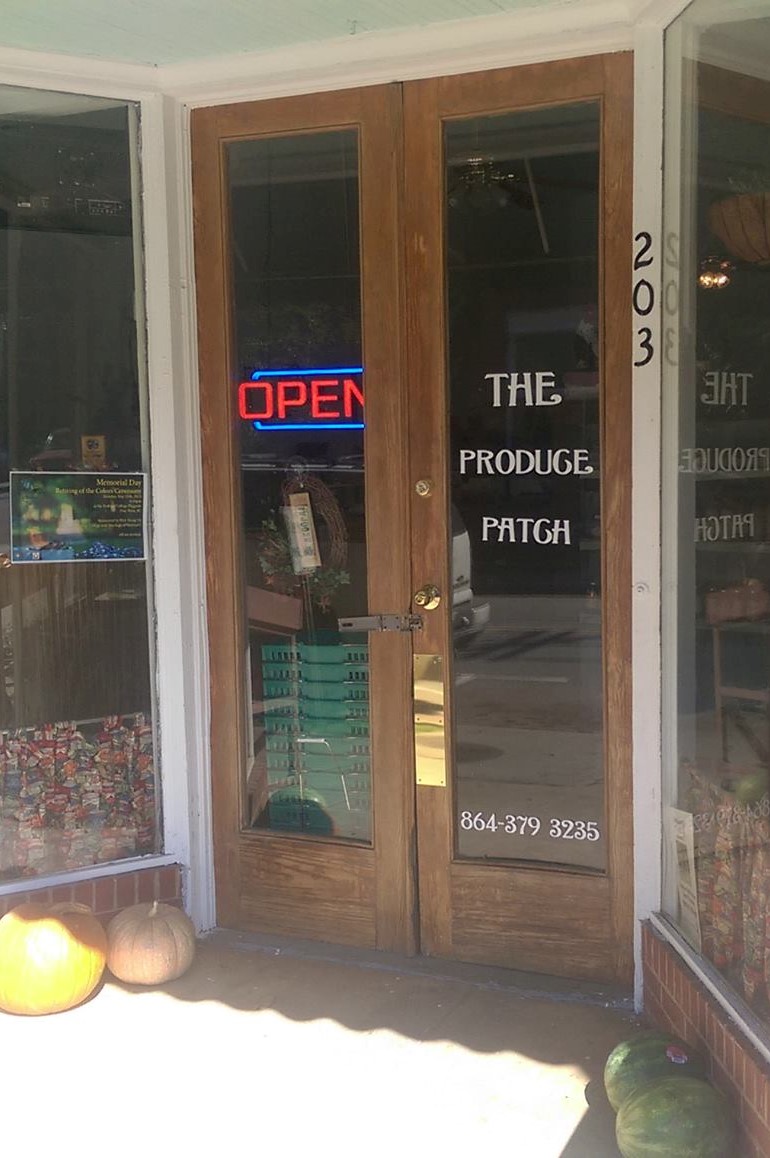 Address: 203 N. Main Street Due West, SC 29639
Directions: From Honea Path, SC, take Highway 178 to Donalds, SC. Turn right onto Highway 184 and proceed to Due West, SC. The market is located on Main Street on the right side of the road coming into town next to Irene's.
Dates Open: Year Round
Hours of Operation: Monday - Friday: 9:00 a.m - 6:00 p.m., Saturday: 9:00 a.m. - 4:00 p.m.
Phone Number: (864) 941-0074
Primary Products Sold: Corn, beans, tomatoes, potatoes, peppers, okra, lettuce, cabbage, squash, celery, carrots, apples, oranges, plums, kiwis, nectarines, lemons, pineapples, milk, cheese, butter, eggs, drinks, a variety of South Carolina Specialty Food products, and more.