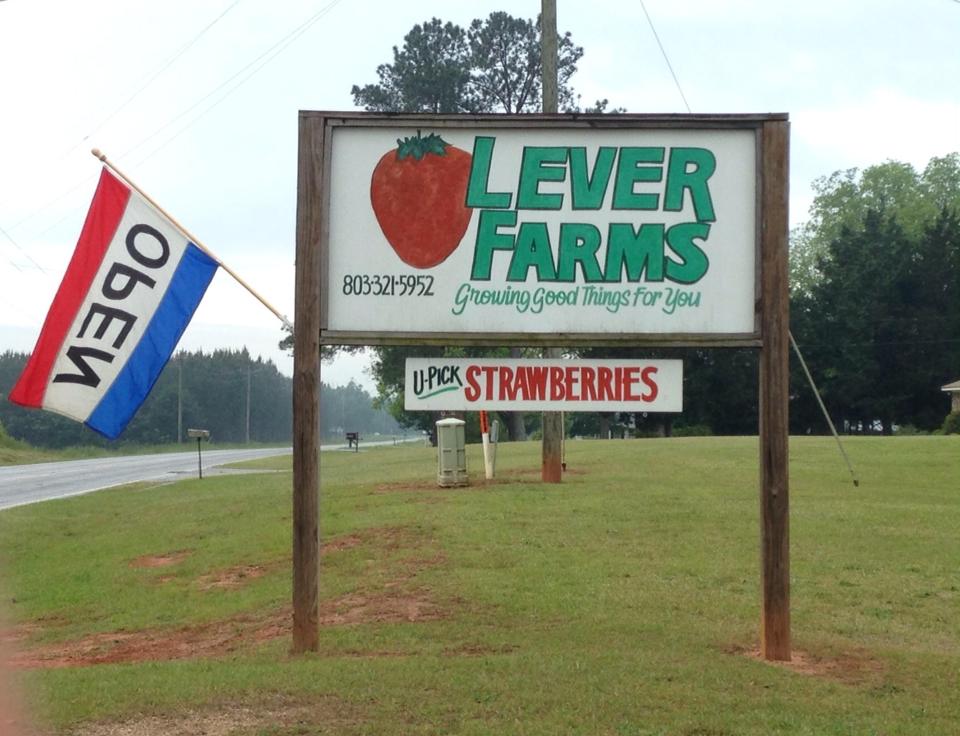 Address: 5057 SC Highway 34 Pomaria, SC 29126
Directions: From I-26, take Exit 74. Go east onto Highway 34 towards Winnsboro. The market is located seven and a half miles from I-26 on the left.
Dates Open: April - August and October
Hours of Operation: April - August: Monday - Saturday 8 am - 6 pm October: Monday - Friday by appointment Saturday 10 am - 5 pm
Phone Number: (803) 321-5952
Primary Products Sold: Beans, Beets, Blackberries, Broccoli, Cabbage, Cantaloupe, Cucumbers, Eggs, Green onions, Honey, Kale, Lettuce, Milk, Okra, Onions, Peaches, Peas, Peppers, Pork, Potatoes, Pumpkins, Squash, Strawberries, Sweet corn, Tomatoes, Watermelon, Zucchini. Soup, Jelly, Salsa, Dressing, Gift baskets, Grits, Cornmeal. Hayrides, Corn Maze, U-pick Strawberries.
Website: http://leverfarms.com/